Licensed Nurses are on duty 24/7 to assist with your medical needs. They are prepared to enhance residents' care, recovery, and independence in many ways including: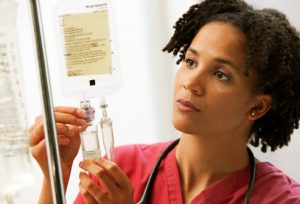 Medication assistance and oversight
Assisting in the coordination and delivery of personal care services
Monitoring vital signs
Wellness counseling
Coordinating physician appointments
Before a resident arrives, we put together a team of caring professionals including board certified physicians, nurse practitioners, therapy specialists, and skilled nursing clinicians to create individualized programs, monitor residents' progress and adjust them as necessary.
The many services we offer at our skilled nursing facility include:
Substance Abuse (IOP)
Mental Health & Wellness Counseling
Behavioral Health
MS Specialized care
Huntington's and Parkinson's specialized care
Physical, occupational, and speech therapy
IV Therapy
Nutrition and specialized diets
Orthopedic surgery recovery
Stroke recovery
Wound care including TPN therapy
To learn more, to set up a tour, or for more information, contact us today.